---
The mission of CALCP is to
generate, extend, improve and foster
all aspects of career technical preparation.
---
About Us
---
CALCP is the only statewide organization whose sole purpose is to provide up-to-date information and quality inservice opportunities for those who are responsible for technical preparation and related career preparation programs for K-adult levels. CALCP addresses the needs of key staff from secondary Career Technical Education programs, Regional Occupational Centers and Programs, Partnership Academies, Tech Prep programs, Community Colleges, Youth Councils and Adult Education.
---
Meet our Board of Directors
Recap of the CTE Conference
Over 600 educators gathered in Rancho Mirage, CA, on November 15-17, 2017 for the CTE Conference,
co-hosted by CALCP and CAROCP.
Visit the conference website to learn more!
www.cteconference.org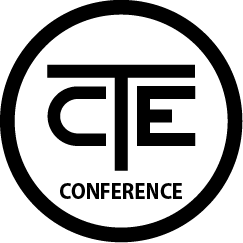 See the 2018 & 2019 Save the Date Flyer
---