Upcoming Events & Workshops
Request a no-cost CTE Online Curriculum Workshop!
CTE Online provides a limited number of no-cost training workshops each year. During each training, up to 35 participants will learn how to access FREE standards-based CTE curriculum, including:Project Based Learning, CTE and Academic Integrated Projects, and Standards-Based Instructional Practices.
More Info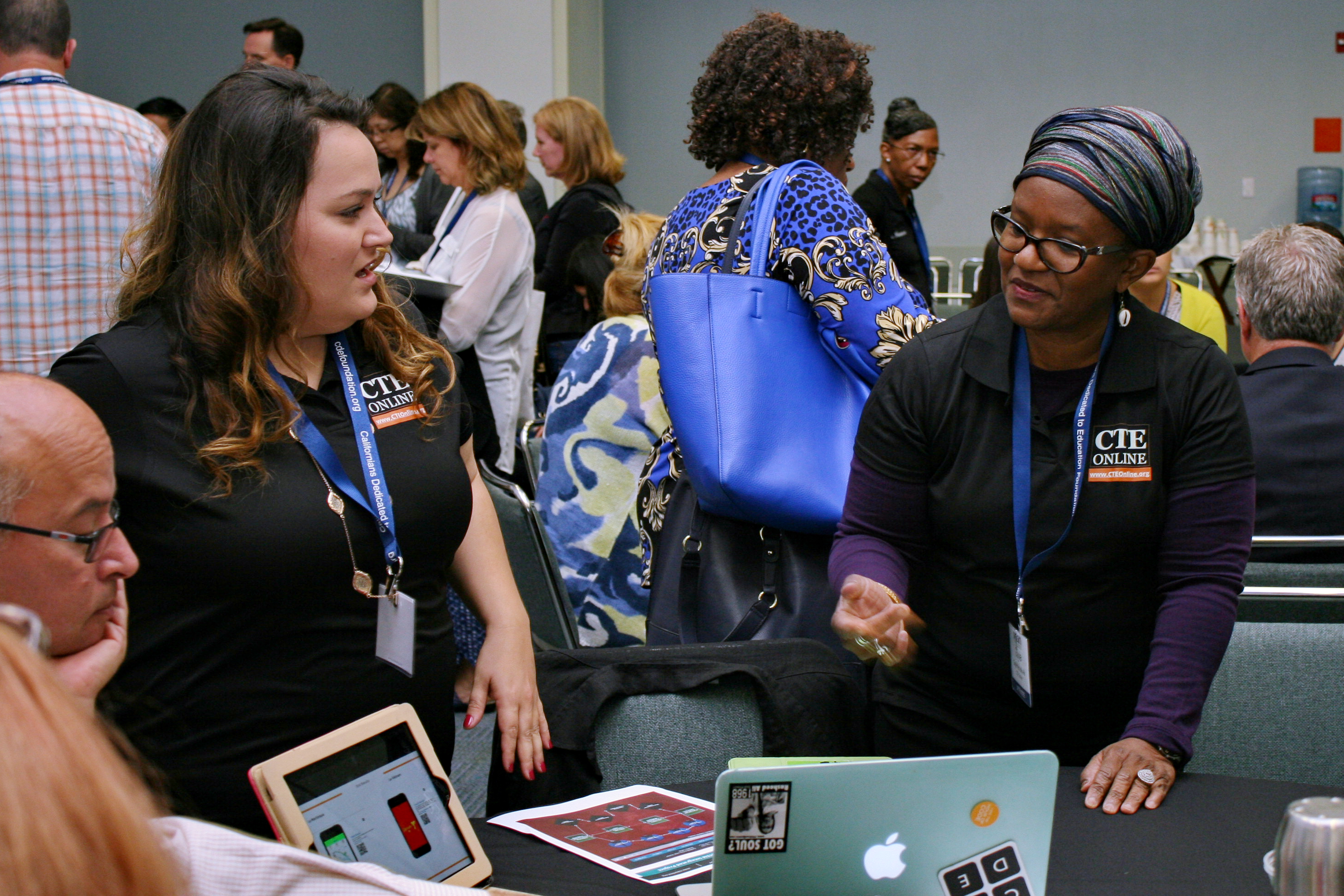 CTE Conference
The Annual CTE Conference is co-hosted by CALCP and CAROCP each Fall. Join us and over 500 other teachers, administrators, counselors, and others at this year's conference, The Future of Innovation.
Dates: November 15-17, 2017
Place: Rancho Mirage, CA
More Info