Upcoming Events & Workshops
CTE Conference
Save the Date! The Annual CTE Conference, co-hosted by CALCP and CAROCP, has secured dates at the Omni Rancho Las Palmas in Rancho Mirage, CA for 2018 and 2019! Space is limited and seats will fill fast, so be sure to register early!
November 14-16, 2018
November 20-22, 2019
Visit the Conference Website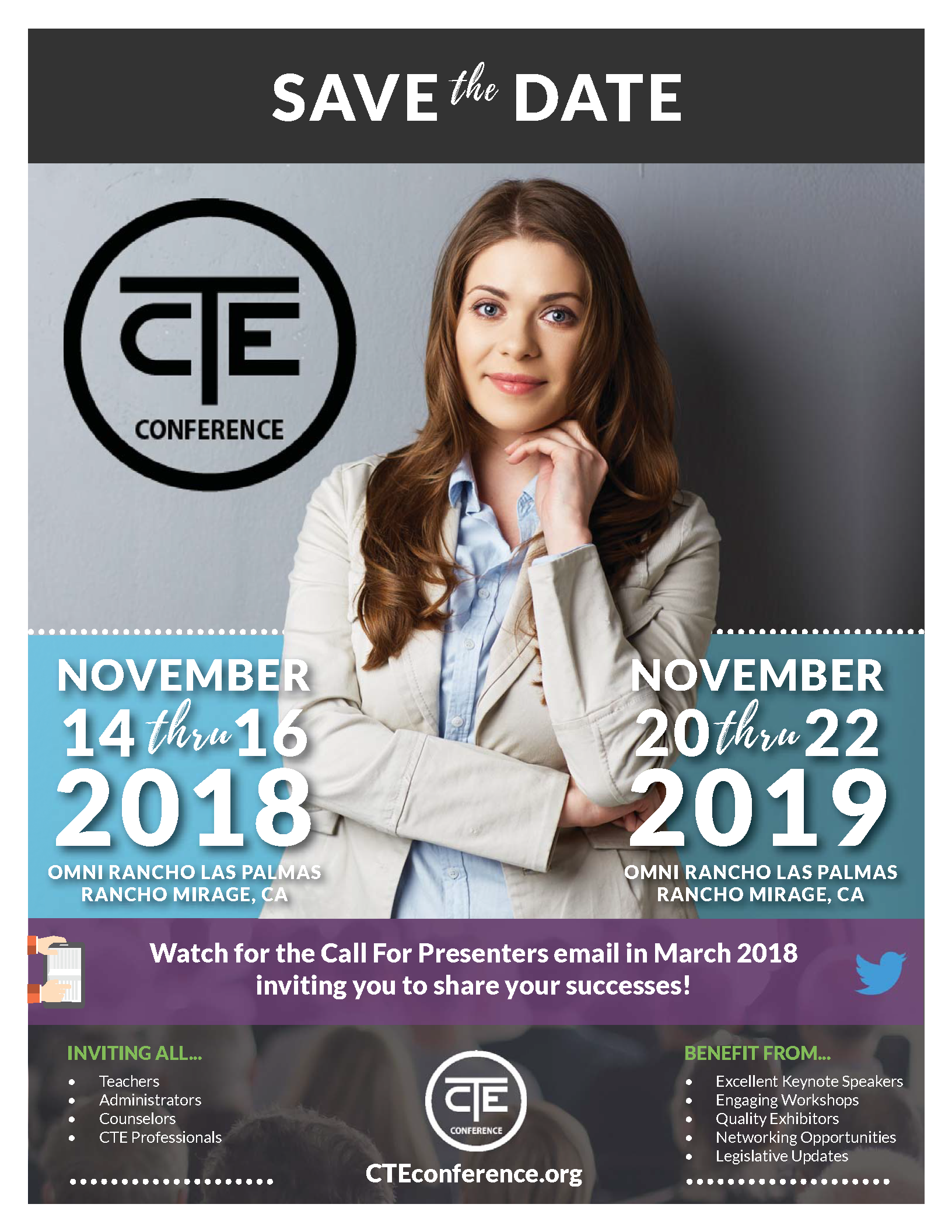 Request a no-cost CTE Online Curriculum Workshop!
CTE Online provides a limited number of no-cost training workshops each year. During each training, up to 35 participants will learn how to access FREE standards-based CTE curriculum, including:Project Based Learning, CTE and Academic Integrated Projects, and Standards-Based Instructional Practices.
More Info